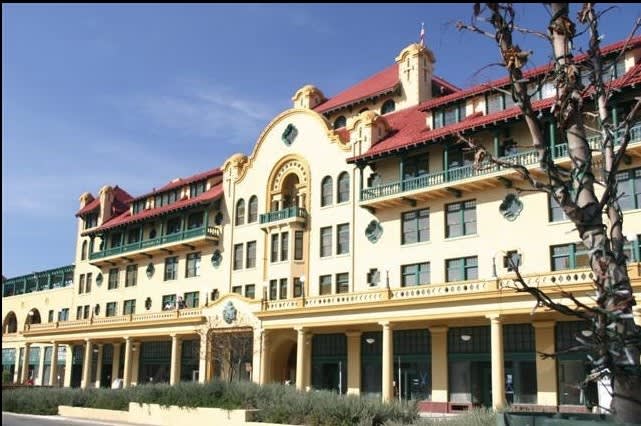 We all love the Stockton greenery. Parks, such as Louis Park, are full of a nice break from the city to take in nature's health. Then, there's the University of the Pacific—a stunning campus to breathe in after getting off the 5.
We would love to keep Stockton's green as we can, and a first step is to keep the bees around. While they're annoying buzzers to some, bees are directly tied to our greenery as pollination helps populate the beauty of the plants.
We relocate the honeybees with our bee removal. We use tools, such as a bee vac, to safely escort the bees away from your property and people to where they can thrive in peace and do the job nature made them for.
Frankly, we care for the honeybees and society has to stop killing them. They are key pollinators for the future of our greenery.
With that in mind, we do prioritize the humans' safety in cases where one must be picked, because you also matter to us. Bees can be a safety hazard if a hive is by human traffic, so we seek to act quickly and take any necessary action.
Though, your safety only encourages how we perform our removals. We not only take the bees, but we also take the hive comb. So, no leftover comb or space attracts further insects or rodents. So, our choice to rescue the bees through a proper, full removal means that you can rest assured in your property as no rotting comb is left behind.
We also service any kind of stinging insect. Honeybees are our buzzing buddies, but other stinging insects (like paper wasps, hornets, yellow jackets, and carpenter bees) aren't as friendly. Help us help you by giving us a call. We will gladly get those pests off of your property so you can live safely.
We also recommend contacting us immediately after spotting a nest before it really becomes a hazard for your family.
Fast Professional Service
We will get to your house in the same day or within 48 hours! We will give you a free estimate upon calling, and we can go from there.
We do serve both residential and commercial customers, so allow us to do our passion of saving the bees for you!
Contact us with any questions! And if you want to learn more about us, our homepage shines a light on our expanding business!
---
Cities We Serve Around
Stockton
Burbank
Downey
El Monte
Glendale
Inglewood
Lancaster
Norwalk
Palmdale
Pasadena
Pomona
Santa Clarita
Torrance
West Covina