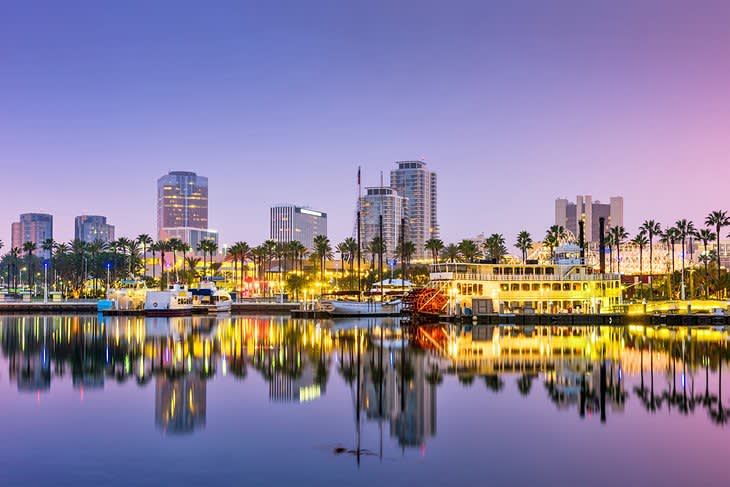 High Quality Bee Removal Service in Long Beach
Bee Safe Bee Removal Long Beach can handle any stinging insect issue. We can get right to fixing your bee or wasp problem, no matter the size of the colony. We ensure your safety and needs are met with the utmost urgency to prevent risk to you and your family.
More than getting the insect out of your space, we try to offer them safety, too—specifically for honeybees. Our bee removal escorts honeybees into a bee vac and transports their hive to an apiary. Reach out to us for the safety of all parties involved, as is our passion!
Eco-Friendly and Professional Beekeepers in Long Beach
Any other bee exterminator may use harsh chemicals harmful to both bees and the environment–pesticides do not help the Californian pollution problem. Common bee removal products are completely unnecessary and arguably less effective than the eco-friendly methods we use.
Bee Safe Bee Removal Long Beach takes pride in taking care of customers and bees the right way. While an exterminator can be cheaper, our bee rescues/removals aim for the highest quality in dissolving the problem now and forever, while prioritizing the safety of you, our beekeepers, your property, and the bees with our thorough, clean removals.
The result will be completely spotless and free of bees! You allowed us to save the bees while letting us deter your bee problem with our promised warranty. All parties are happy with our services!
Plus, to ensure quick servicing, we collaborate with other, local beekeepers to help broaden our availability! Customer satisfaction and maintaining our eco-friendly practices in the community are core values we do not budge on, so we love to get everyone involved to ensure the best servicing and practices.
Servicing Wasp Nest Removals and Different Types of Stinging Insects
Wasps and bees both bring health and safety risks. The danger is increased, though, as wasps are fearlessly aggressive. A single wasp is capable of stinging multiple times! They don't risk their life as a worker bee does, so they will approach any threat.
So, if you have a wasp infestation, we will gladly get them out of your space so you lack that worry. We have extensive experience handling wasps, including paper wasps, yellow jackets and hornets. Our expertise ensures we will quickly find the nest and remove the problem permanently, dissuading wasps from coming back after killing the nest. We are wasp removal you can trust.
Bee Safe Bee Removal Long Beach Offers Free Bee Removal Estimates
All the buzzing buddies are not meant for your backyard experience, so let us help you! We can typically remove the colony the very same day or in the next 48 hours.
Our professional local beekeepers specialize in all forms of bee control and wasp control with over two decades of experience handling bees.
We are a multi-state company, but we love California. We serve both residential and business customers throughout SoCal, such as Los Angeles, San Diego, Sacramento, San Jose, Fresno, and Long Beach!
Call us today to ask any questions and set up an appointment. To learn more about who we are, what we aim for, and how we operate, our homepage shines a light on our expanding business!
---
Cities We Serve Around Long Beach