How to Get Rid of Wasp Nest in Dallas, Tx
Wasp nest removals require a different type of attention. The safest way to Get Rid of Wasp Nest in Dallas is by calling a proffetional to keep your family safe.Wasps are among the most dangerous, urban insects. Unlike honeybees, wasps are aggressive and can sting multiple times without dying. Wasps become even more dangerous if someone in your family is allergic to wasps, leading to lethal consequences. It's important that you call for a beekeeper to do a wasp nest removal.
Our Wasp Nest Removal in Dallas Process
If you're looking for a wasp nest removal in dallas, try sign with us, below is the detailed process of our wasp nest removal service, from the quote until payment after the job.
We

do require pictures of the wasp nest so we may properly prepare our equipment and provide a quote for the wasp removal.

We offer free wasp removal estimates, but we do charge for our services.

After signing a service agreement, we

will get you on the schedule with one of our beekeepers.

We usually service you within 48 hours

, often with same-day service.

Our

beekeeper specialists (licensed in wasp extermination) will get the wasp removal done quickly and safely.

As long as we can access the wasp nest, we can completely eradicate the wasps and finish the wasp removal.

The final step after the wasp removal is to pay Bee Safe Bee Removal (as discussed with the service agreement).
Wasp Removal Cost in Dallas
We do charge for our wasp removal services in dallas to cover overhead costs (including insurance) to ensure we can keep doing what we love. We follow the industry standards of other company's wasp removals in our pricing.
Is The Wasp Nest Removal Process Safe?
We prioritize safety above all. Your property, family, and plant life will be wholly safe with our wasp removal extermination process. Wasps are the only things at risk of harm.
We prioritize finding the wasp nest and performing a focused wasp removal extermination on the nest, which will kill all of the wasps.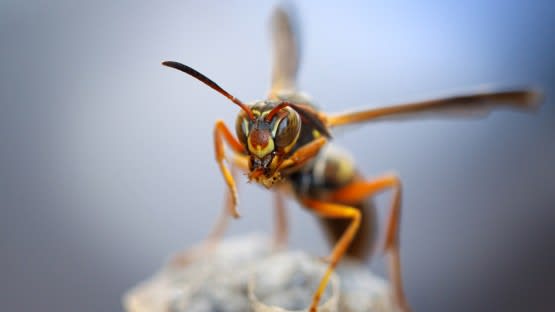 What Do Beekeepers Spray?
Bee Safe Bee Removal uses commercial products not sold in stores to do proper wasp removals in dallas. The product is quite expensive and highly dangerous to everyday citizens who may not know how to use the product properly or how to do a wasp removal. All of our beekeepers learn all the ins and outs of a wasp removal to adapt to any situation.
Why Exterminate? Can Wasps Be Saved?
Wasps are much less cooperative than honeybees. Scientists don't even have much research on them due to their aggression. For everyone's safety, wasps cannot be treated with mercy. Our wasp removals-dallas will make sure you no longer have the issue.
Wasp Removal Near Me
If you have wasps or bees on your property, call Bee Safe Bee Removal for immediate help and we can reach out to your area in Texas (Dallas, Austin, Forth Worth, San Antionio, Houston and more cities), California, Florida, Colorado, and more!
We are a professional wasp removal company with extensive experience in doing wasp nest removals. From a small colony to larger swarms, we not only do wasp nest removals but also warranty our work.
Don't let wasps interfere with your quality of life. Contact us today for a fast, professional wasp removal service, and we will solve the problem for you!
Prevention
If you are looking to prevent a wasp infestation, our Chimney Wasp blog has some great pointers, especially to protect against wasp nests invading your home.
Our latest jobs