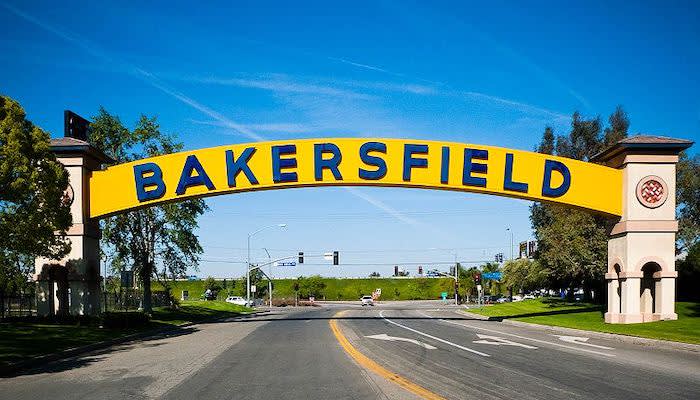 High Quality Bee Removal Service Near Bakersfield
At Bee Safe Bee Removal Bakersfield, there isn't a single hive that is too large. We offer high quality bee removal services that are safe and fast in Bakersfield and surrounding areas. Whether the job is a small beehive, a massive swarm, a wasp nest, or a yellow jacket attack, we know how to do bee hive removal quickly and safely. Searching for "bee removal near me" rings any bells? Searching takes time, so we promise to not only answer bee removal questions but to solve your bee rescue issue anywhere in Bakersfield!
We care about your safety at Bee Safe Bee Removal Bakersfield! Our team here understands that while saving bees is vital to keeping a clean food economy, bees can also be a serious danger or major annoyance so our professional local beekeepers make sure they help you with how to get rid of bees. We know, regardless of the situation, you just want the bees gone. That's what our beekeepers are here for!
We remove the bees and safely relocate them to a bee yard where they can thrive, doing the job bees are meant to do. Our bee removal services include transporting bees into a bee vac and removing the honey hive. Then, we eliminate all pheromone traces, so you can go back to do what you enjoy to do outside in Bakersfield and other locations like in San Diego or Orange county. Any bee removal questions will be easy to answer once you start to find us. We look forward to serving you!
Eco-Friendly and Professional Beekeepers in Bakersfield
Everyone knows how important bees are to our ecosystem. At Bee Safe Bee Removal Bakersfield, we offer bee removal services that revolve around eco-friendly methods. We remove honeybee colonies without killing them. We provide free honey bee removal estimates for Bakersfield, CA. Any other bee exterminator may use harsh chemicals that are not only harmful to bees, but can also be dangerous to your health. Bee removal products (like the ones you find in stores) are often completely unnecessary and less effective than the eco-friendly methods we use. Bee Safe Bee Removal Bakersfield prides itself in taking care of customers and bees the right way. Is there a bee removal near me? You may ask and guess what? There is!
While a bee removal job can be cheaper going with a bee exterminator, our bee rescues are world-class. We price our bee rescues depending on how long a job will take, type of flying stinging insect, number of bee hives or wasp nests, construction or repair value, and height of the job. Bee Safe Bee Removal always wants to make sure you, our beekeepers, your property, and the bees are safe during our honey bee rescue procedures. After a long bee rescue job, the end result will look completely spotless and free of bees! Plus, there's no better joy knowing you helped save bees where they continue making honey in a safe location. Our bee rescues are all about making the world a better place and bee-ing safe!
Bee Safe Bee Removal Bakersfield is more than just a bee removal company. We're Bakersfield beekeepers too! We do what we need to do and what we can to save bees. Our professional Bakersfield beekeepers understand what needs to be done in any situation, even if they need to rearrange their process during a bee removal job. We use special equipment such as bee vacs and bee boxes to collect live honey bees. If you want a bee hive removal, Bee Safe Bee Removal will get it done! Our beekeepers live near Bakersfield, so they can help fast and safely.
After a bee rescue job, the bees are transferred to our apiaries or donated to a local beekeeper in Bakersfield. These eco-friendly procedures are not only good for the environment, they are also good for you! We always check for spots, so that a bee rescue job is completely done. Bee Safe Bee Removal has the best local professional beekeepers in Bakersfield and we collaborate with other beekeepers in the area too! We are more than proud to make customer satisfaction and eco-friendly practices our main values to any bee hive rescue situation possible.
Servicing Wasp Nest Removals and Different Types of Stinging Insects
Wasps and bees are two very different creatures, though they pose the same safety risks. The danger is increased because wasps are more aggressive predators than bees. A single wasp is capable of stinging multiple times, whereas a honey bee will typically die after stinging.
At Bee Safe Bee Removal, we are also wasp exterminator experts in wasp nest removal. Unlike a typical wasp exterminator in Bakersfield that will leave the job undone to where wasps will continue to come back, we have extensive experience handling wasps, including paper wasps, yellow jackets and hornets. This level of expertise enables our professionals to locate the nest and remove wasps quickly. If you call Bee Safe Bee Removal Bakersfield, searching for a "wasp removal near me" will be simple and fast.
Bee Safe Bee Removal Bakersfield Offers Free Bee Removal Estimates
Don't let wasps and bees ruin your life, call Bee Safe Bee Removal today to get the best in bee removal service Bakersfield has to offer.
Our professional local beekeepers specialize in all forms of bee control and wasp control. We have more than two decades of experience handling bees. No job is too big or too small, and we can typically remove the colony the very same day or in the next 48 hours.
We are a multi-state company but Bakersfield is a location we enjoy serving. Bakersfield is part of the many areas we service here in Texas and the rest of the United States. We serve both residential and business customers throughout Bakersfield and surrounding regions such as San Diego, Sacramento, San Jose, Fresno, and Long Beach! Call us today to find out more about our local services for bee removal Bakersfield appointments. If you want to find out more about who we are, what we aim for, and how we operate, our homepage features tons of information that will display our safe live bee removal process and how to get rid of bees! Bee Safe!
---
Cities We Serve Around Bakersfield