San Diego Bee Removal (The Best Beekeepers In San Diego)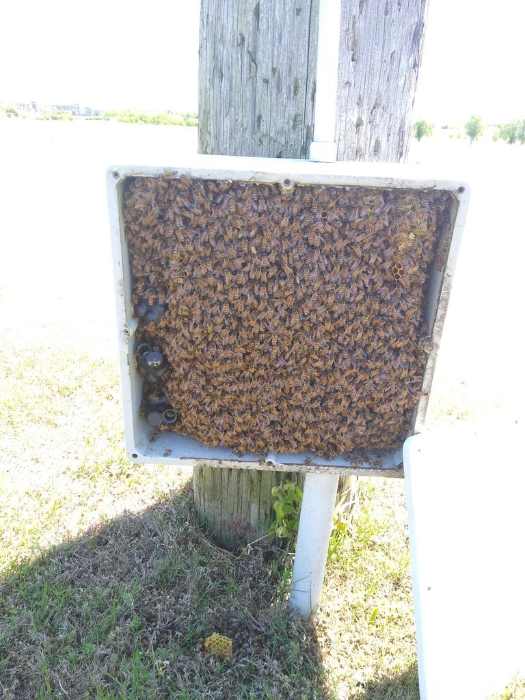 Beehive removal on Hyatt Street in San Diego CA 92111

Bee Safe Bee removal team arrived at a customer's cable box to remove a beehive that was built inside. The removal took around an hour to complete and over four thousand bees were rescued and over 20 pounds of honey were removed from the site. Our bee removal experts estimate the age of the hive at to be around three to five months old. Cable boxes should be tightly closed and holes sealed to prevent any bees, or other stinging insects, from building their hive inside the structure.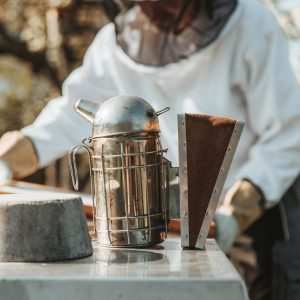 You searched for Professional Bee Removal in San Diego and found us.
At Bee Safe Bee Removal, we believe excellent service begins with experienced and knowledgeable professionals. Our expert beekeepers use state of the art heat signatures to pinpoint precisely where the bee infestation is located on your property. Unlike traditional bee removal companies, our team's goal is not only to meet your needs but also to protect endangered honey bees by educating the public on their need for survival.
For over 40 years, Bee safe Bee Removal has been one of the leading bee control service providers in San Diego county. Being a family-owned and operated business, we take the best care of our customers with our safe bee removal services.
Whether you are dealing with a small infestation or a serious one, our team of beekeepers knows how to safely and effectively remove them from your home or business. We specialize in live bee removal and control, as well as the removal of any other type of flying stinging insect in San Diego.
Unlike other pest control services, our main objective at Bee safe Bee Removal is to not only protect your family but also keep your property free of unwanted bees.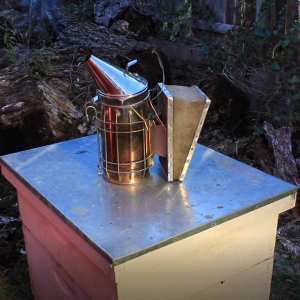 Services offered in San Diego

Successful bee removal not only requires specialized equipment and safety gear, but it also requires a specific plan, so they do not come back in the future. Our professionally trained beekeepers will remove the beehive, clean and treat the area, and seal it to prevent any future problems.
Do not attempt to remove, eradicate, or spray bee hives you find on your property yourself, as this can turn into a life-threatening situation very quickly. At Bee Safe Bee
Removal, we will safely and effectively remove any bee swarm or other flying stinging insect infestations that you may have without any harm to you or your family.
Our bee removal services are focused on providing you with a long-term solution to your bee infestation. Our bee removal experts can help bee proof your home or business, thus eliminating the chances of future property damage.
At Bee Safe Bee Removal, our expert beekeepers can provide you with specialized
removal services, which include:
Live Bee Removal
Killer Bee Removal
Swarm Removal
Honeybee Relocation
Bee Proofing
Wasp & Hornet Control
Yellow Jacket Removal
Free Bee and Wasp Removal Estimate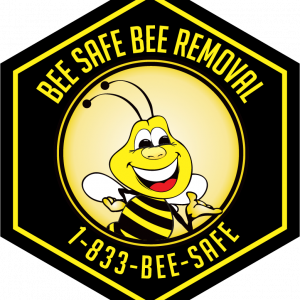 Same Day Bee Removal in San Diego
Give us a call today and receive a free estimate! Let Bee safe Bee Removal take care of
your bee infestation before it becomes a huge and expensive problem. Call Bee safe
Bee Removal today and get the best and most reliable service in San Diego. We can often resolve your bee issue on the same say.