Bee Removal In Phoenix, Arizona
Bee Safe Bee Removal has proudly served the great state of Texas for over 14 years. We have performed bee removals in cities like Dallas, Houston, Fort Worth, Austin, and San Antonio. Unlike most pest control companies, Bee Safe Bee Removal was founded by Beekeepers. As such, we do everything in our power to save as many bees as we possibly can, without forgetting about the customer's safety, our number one priority.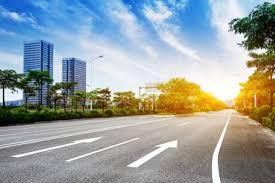 Bee Removal Phoenix Arizona
Bee Safe Bee Removal has proudly removed honeybees in Phoenix, Arizona, for over a decade. We specialize in live bee removals. Being in such proximity with the southern border, Phoenix has become home to Africanized honey bees, also known as killer bees. It is essential that you and your family take the necessary precautions when dealing with any stinging flying insects in Arizona.
You may be wondering, why should I hire a bee removal expert, when a can of raid is so inexpensive? So it seems.
We receive dozens of calls every year involving our customers and a mess left behind by improper bee extermination. When beehives have their bees exterminated by so-called "pest control experts," the bee colony begins to rot. Customers often call us about some black goo dripping through their walls. This black goo is rotten honey left behind once the honeybees were exterminated. Without the bees to care and maintain for the honey, the honey rots and slowly begins to seep through your home and causes hundreds of dollars of damage. This rotten honey also attracts rats birds and beetle larvae. Removing the bees is of the utmost importance, and here at Bee Safe Bee Removal, no stone is left unturned. We do not cut corners for our customers.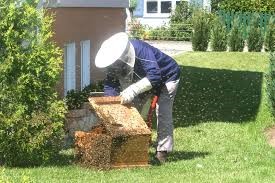 Phoenix Bee Removal Services
What separates us from the rest of our competitors is our unique services and warranties tailored to you, our customers. Our jobs all come with at least a thirty-day warranty. If honeybees return to the treated area, our beekeepers will return within the 30 day warranty period, no questions asked. For homes in more suburban areas, we offer a service called bee proofing. This involves us sealing any entryways to your home and making sure no honeybees may get in. Bee proofing covers not only your home but also the property your house stands on. This includes any trees on the property as well as sheds.
For a small yearly fee, you may continue to have your home covered under our bee proofing. With this program, you will no longer be harassed by insects covered in our bee proofing program.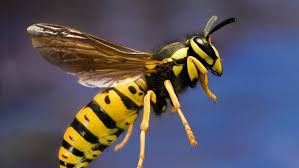 Wasp Removal in Phoenix AZ and Other Services
Having served the Phoenix area, we have encountered our fair share of flying stinging insects. Our clients often confuse them and call us mistaking them for honeybees. We will gladly take care of your flying stinging insect problem regardless of the type.
Some bee control services that we offer include:
Bee Swarm Removals
Cicada Killer exterminations
Wasp Control
Yellow Jacket Removals
Killer Bee Removals ( Africanized Bee Removal)
Bee Proofing
Hornet Control
Wasps Nest Removal
Bee Hive Removal and Relocation
Honeycomb Removal
Call Bee Safe Bee Removal Today! Your Professional Bee Keeper in Phoenix Arizona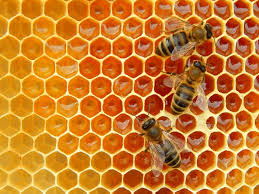 What to expect from a Honey Bee Removal Company
Once you call 833-Bee-Safe, you will be greeted by a friendly customer service representative, who will then get you in touch with one of our beekeepers. Our beekeepers may be out on the job, so give us two hours to call you back and schedule a removal that best suits your schedule. We will send you a message that will include a link for you to send us an image of your problem. Once we can see the problem, we can then correctly and accurately quote you for the job. We will then submit a service agreement for you to look over, and upon its completion, your appointment with us will be booked—customer satisfaction is of the utmost importance to us.