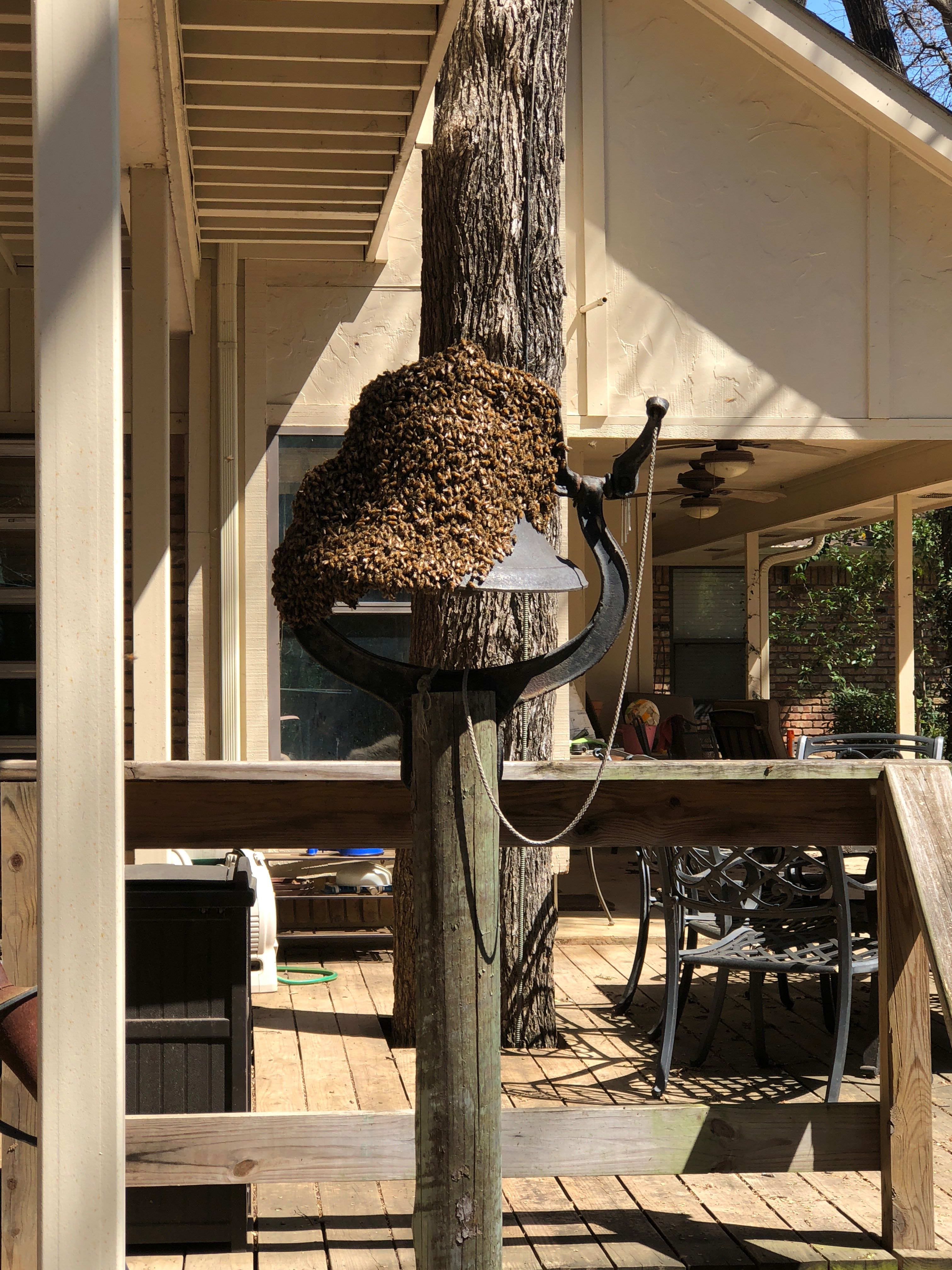 The heat of a Texas summer presents a great opportunity for many to wind down in the outdoors–swimming and having a nice BBQ on the grill.
Nothing ruins that blissful bite of your freshly broiled hamburger more than some buzzing buddies getting all up in your business. After all, why do they insist on disturbing this sit-back second, of all times? Well, it's their instinct.
Your BBQ simply attracts bees for the simple aim of food, as the smell attracts bees and neighbors alike. Furthering the attraction for the bees, a bright and sweet palette (like a side of watermelon) reminds honey bees of the flowers they forage.
Not all hope is lost though; you can still grill with some simple steps:
Seal your food.
Isolate the food.
Stay calm.
An easy step is to cover your food. Since bees are primarily attracted by the smell, blocking such masks the palette presence. Covering a plate with paper towels is the most basic step to disrupting the smell, but you really need a seal if you want to block off the scent. This step is especially simple with any side dishes, with proper preparation. Put any watermelon or potato salad in a tupperware before bringing it outside for the tightest seal; plastic wrap or equivalent would be the next best seal if tupperware is not available or convenient. Naturally, you can perform similar operations on your grilled items as you see fit.
The next step is to keep food away from your party. One way to help dampen the aroma of your BBQ is to leave the entrees and sides inside (the house has a pretty good seal). If you want to keep food outside though, just keep the serving table away from where you'll sit for a lower chance of honey bees being your buddies.
The most important step is to stay calm. Do not aggravate the bees–especially do not aggravate a nest–and assess the situation. If the buzzing buddies become a problem, or you feel they are, get help. Do not try to kill a nest by yourself, else the nest left behind may cause future problems. Call up a bee removal professional (we would be happy to help) and properly say farewell to those buzzing buddies.