Are you interested in saving the bees? Take a look at this short video. Make sure you subscribe to our YouTube, Facebook and Instagram pages for more bee, wasp and yellow jacket removal videos in Richardson. Check out our growing collection of videos and pictures of wasps, hornets, yellow jackets, beehives, nests as well. And keep up to date with what we are doing here at Bee Safe with our new vlog.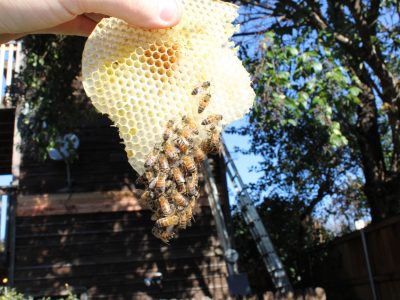 Are Honeybees Giving you the stinger? North Texas has seen an influx of new homeowners with an increased amount of people moving here in search of jobs. As such, the amount of be infestations have also increased, honey bees have more places to live. In the wild, honey bees make their homes inside hollowed out trees. A wooden house makes honey bees feel right at home. Richardson, Texas, is also home to older, more antique homes that lack modern insulation, leaving honey bees with more room to thrive.
How do you know if Bee Removal is right for you? Why not pest control?
Do you have a beehive in your home? If the answer is yes, then we highly recommend bee removal over any extermination alternative. Going through with bee extermination will succeed in killing your bees, but it will not end your bee problem, it may only be the beginning. When a beehive along with its bees is exterminated, the nest begins to rot alongside the honey. This honey turns into a black sludge that will start to attract, hive beetles, rats, and birds. The black honey will eventually seep through your walls and cause hundreds if not thousands of dollars worth of damage.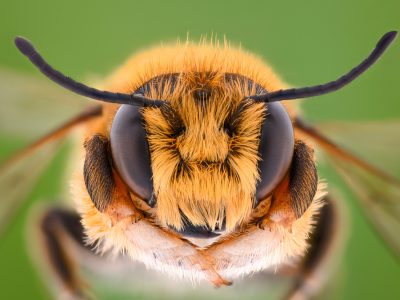 Bee and wasp Removal Services Offered In Richardson, TX.
Are you unsure as to what stinging flying insects are currently invading your home? Give our professional beekeepers a call, and we can safely assess the situation for you. We handle all kinds of flying stinging insects, wasps, bees, cicada killers; you name it. We are 100% committed to saving and protecting our customers, their families, and their properties.
Below is a list of services that we offer to residents of North Texas:
Killer Bee Removals
Bee Hive Removals
Cicada Killer Removals
Hornet Exterminations
Yellow Jacket Extermination
Bee Proofing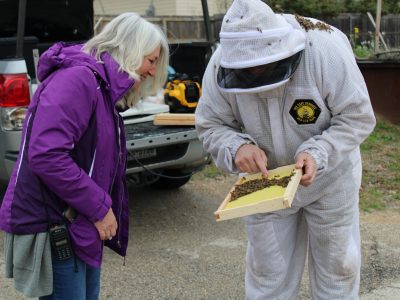 Bee Removal Services and Warranties
An Experienced team with over 40 years of family experience. Unlike many of the bee removal "experts" located in North Texas. We have extensive work experiencing having serviced thousands of homes in Richardson and the surrounding areas. Bee Safe Bee Removal is also fully licensed and insured in the use of pesticides as well as having the appropriate amount of liability insurance. Finally we have an inventory of hundreds of satisfied customer reviews they speak for themselves!
---
Cities We Serve Around Richardson