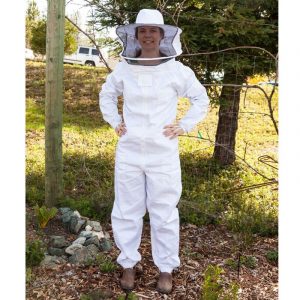 Fast, Professional and Expert Bee Removal in Baton Rouge
Are you a Baton Rouge resident with a bee or wasp problem? Do you want to remove the bees without harming them? We all know that honey bees are important to the environment, so calling a bee removal specialist instead of an exterminator is a great choice for the environment, and also for you! Exterminators only kill the bees, they do not remove the hive from inside your home. As the hive, with all its delicious honey inside, begins to melt and leak it can cause damage to your home and attract even more unwanted pests like mice or cockroaches. The most sensible thing to do is call a bee removal expert. Our technicians and beekeepers have decades of experience with bees and know exactly how to take care of any bee problems.
Spring is the time when bee swarms take place. Swarms occur when a colony has gotten too large and a breakaway colony leaves. These swarms will rest on tree branches or any covered place while scout bees fly out to look for a good permanent spot to make their home. If you see a swarm it's a good idea to let a beekeeper take them, as they could end up making their permanent home inside your walls. Swarms are typically more docile than established colonies, however they can still become very aggressive if they are disturbed. Calling a bee removal professional is the best way to ensure the safety of you and the bees.
If you want to be sure that bees will not enter your home in the first place, we also offer a bee proofing service. Our expert technicians can identify even the smallest points of access to your roofs, walls, and soffits, then seal them using a commercial grade sealant. If you have a perennial problem with bees this service can save you a lot of money in the long run.