Bee and Wasp Removal in Frisco
Book Free Bee and Wasp Removal Inspections in Frisco!
Fascinated by nature and wildlife? Take a look at this short video picked for you. Subscribe to our YouTube, Facebook and Instagram pages for more Bee Removal videos, wasp removal videos and yellow jacket removal videos in Frisco. We have other videos and pictures of wasps, hornets, yellow jackets, beehives, nests, etc. in Frisco.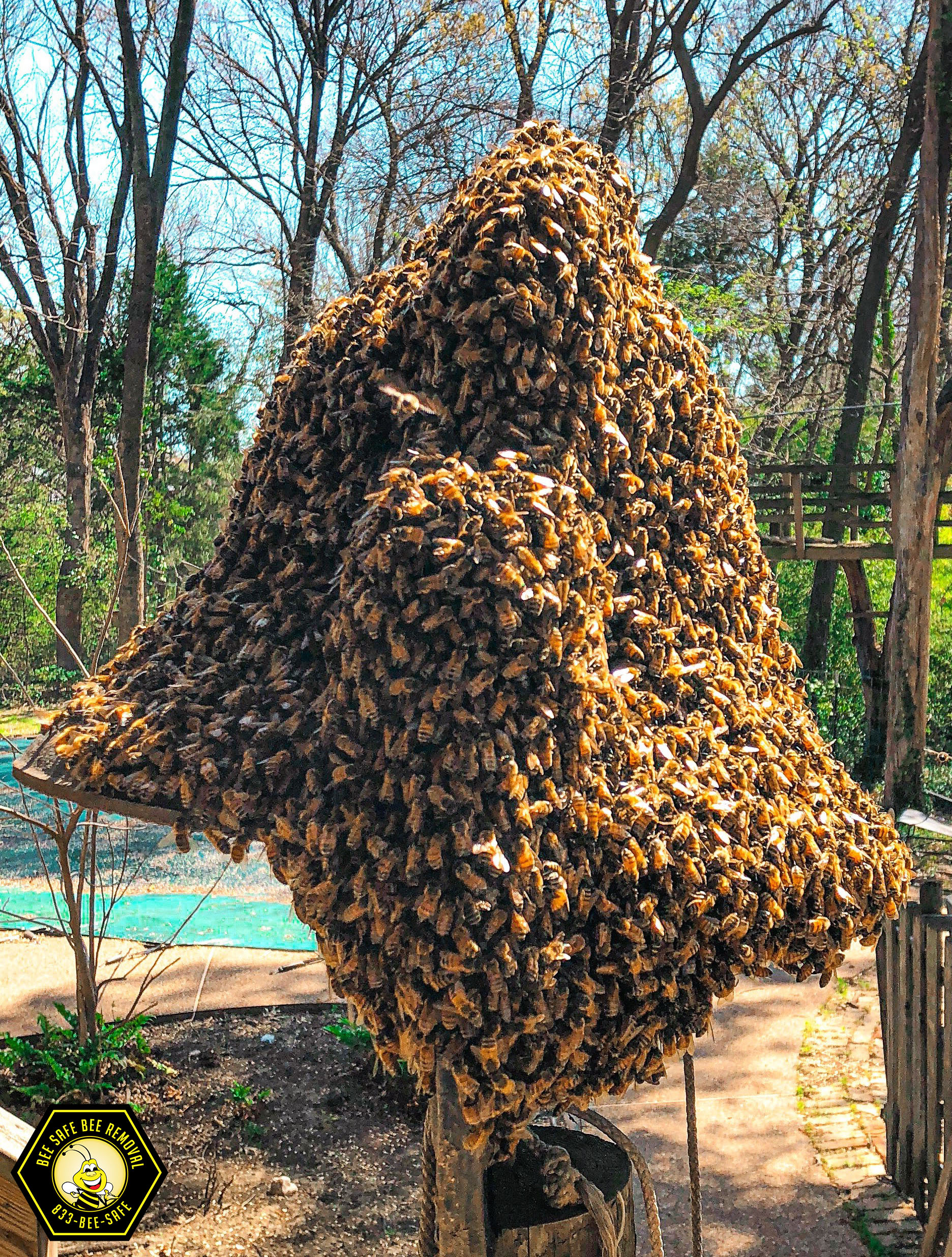 Frisco, a major and affluent city split between Collin and Denton county is also home to a wide range of animals and plant species. Some of these would shock you. Frisco residents have reported seeing honeybees, yellow jackets, armadillos, paper wasps, bats, black widow spiders, wild bees and even MOUNTAIN LIONS!! Bee removal, wasp removal, hornet removal and yellow jacket removal are four of the most common insect removal issues that Frisco residents face.
Bee Safe Bee Removal is receiving an increased number of service requests from Frisco, Texas this year. On June 22nd, 2019, our team completed a job at one of our client's home located at Ryeworth Drive, Frisco, TX  75035. There was an enormous beehive located on the second story in one of the soffits. Over time the hive grew into the soffit and expanded to a closet.
The expert Bee Safe Bee Removal team ensured that they removed the beehive, instead of killing the bees. They made appropriate repairs to the roof and left the customer satisfied. The client was also glad to receive a one-year warranty for the job completed on her property. The top priority for the Bee Safe Bee Removal Team is to always ensure the highest customer satisfaction for all our clients in Frisco.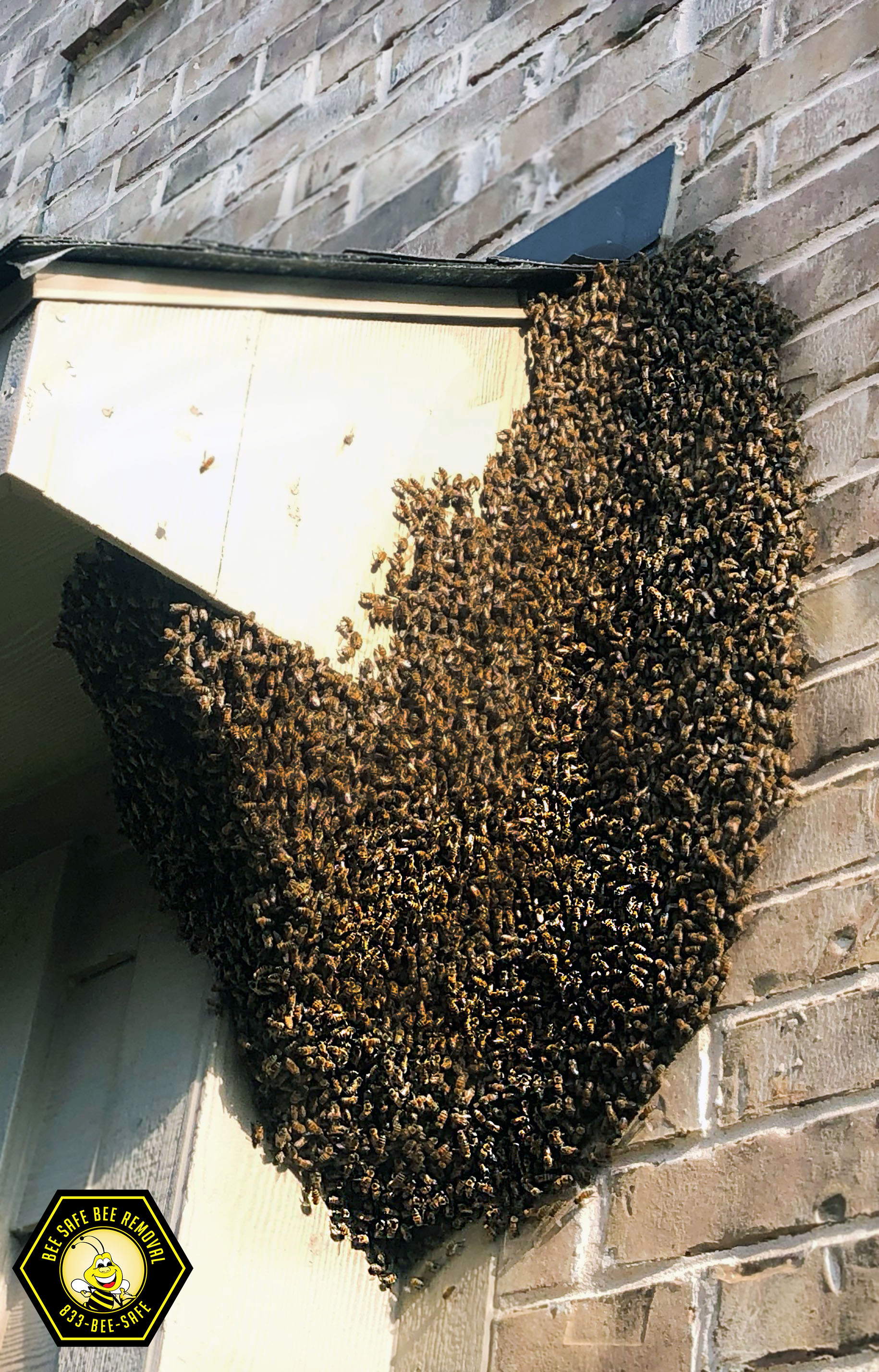 Live eco-friendly  bee removal and wasp removal in Frisco
The friendly customer service reps at Bee Safe Bee Removal, have been getting calls from North Dallas, about all types of bees. In February 2019 we received an inspection request from a homeowner in Hawthorn. Frisco, TX 75034 about a honeybee removal. Our client from Hawthorn in Frisco, Texas owned three properties in the area and wanted all of them inspected. The client was looking forward to relocating the honeybees to a local beekeeper. This was one of the many calls our customers make for the wildlife and environment protection.
Bee Safe Bee Removal sent out a highly experienced local beekeeper. Our team is trained to have customer satisfaction and environment protection as their primary focus. The team concluded that the bees were honeybees and the hives can be safely removed after thorough inspection. The removal team efficiently completed two bee removal and property repair jobs. Our clients regularly make the smart choice by calling a professional bee control service to get rid of bees.
As it often happens, one of the hives turned out to be a dry hive with several dead bees inside and around it. Bee Safe Bee Removal Experts did a great job of removing the hive and completing repairs after filling insulation.
The customer commented that it was hard to tell if there were ever any beehives on her property. Afterward, the bees were relocated to a safe and healthy location where they could thrive.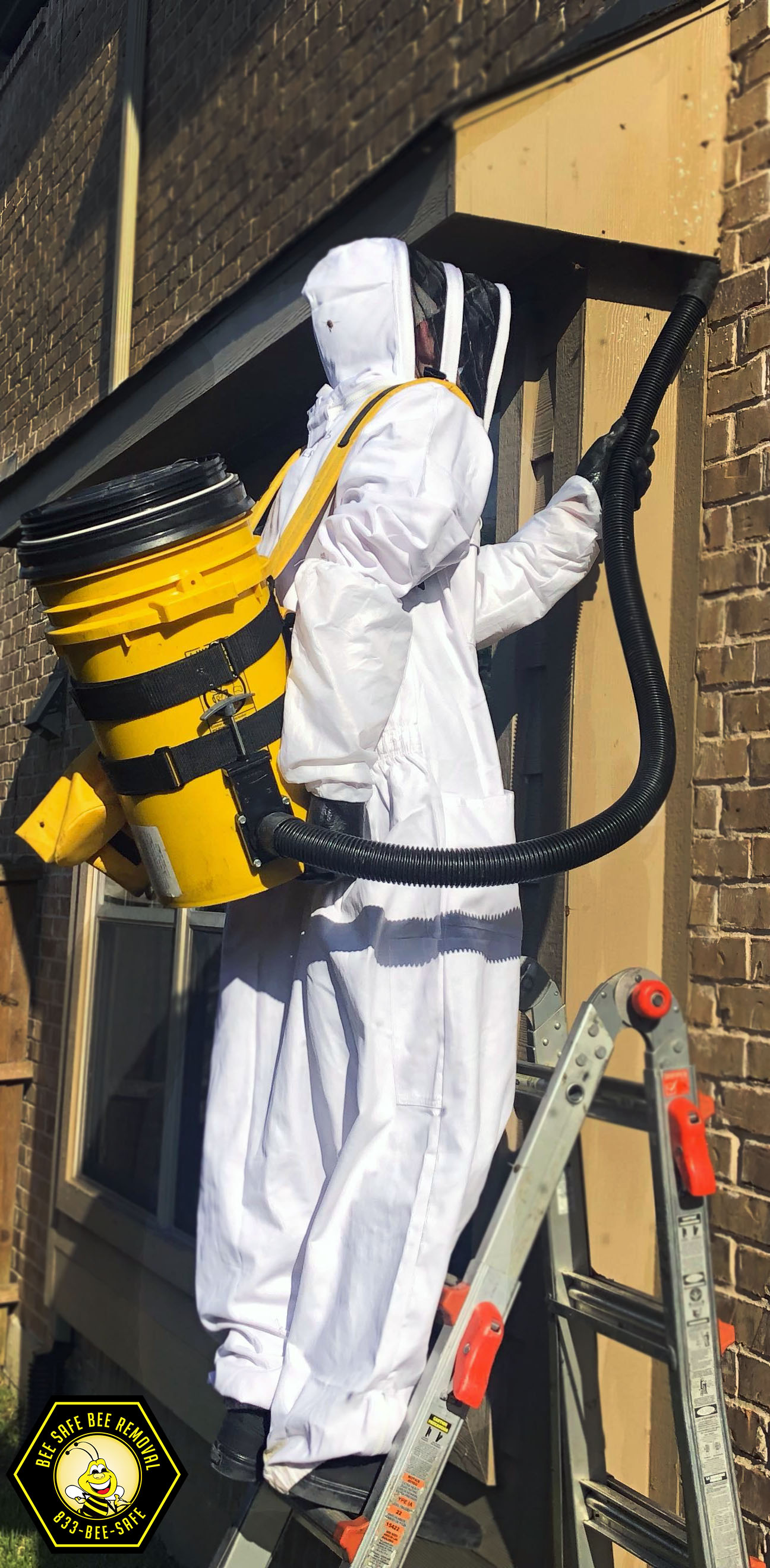 3419 Westminster Ave Suite 283,
Dallas, TX 75205
---
Cities We Serve Around Dallas