Book Free Bee and Wasp Removal Inspections in Frisco!
Fascinated by nature and wildlife? Take a look at this short video picked for you. Subscribe to our YouTube, Facebook and Instagram pages for more Bee Removal videos, wasp removal videos and yellow jacket removal videos in Frisco. We have other videos and pictures of wasps, hornets, yellow jackets, beehives, nests, etc. in Frisco.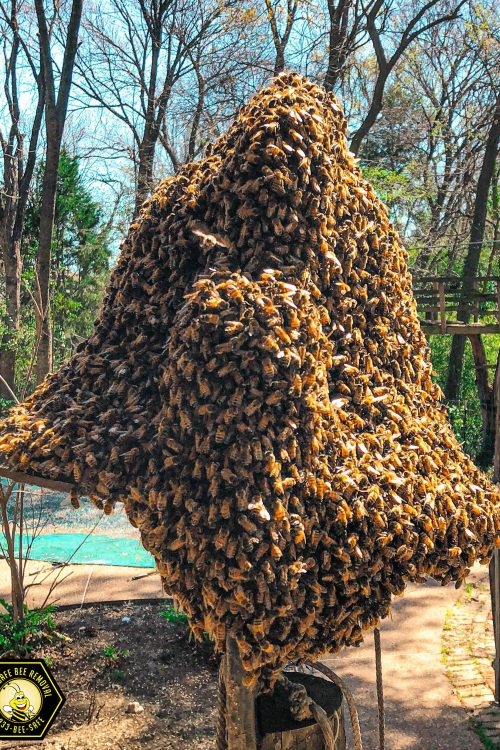 Are honeybees or wasps stressing you out? Call Bee Removal Frisco and let us save the day. The city of Frisco has been among the fastest-growing cities in the United States. With the increase of wooden homes, honeybees have made themselves comfortable. In the wild honeybees make their homes out of hollowed-out trees. Your homes make the perfect replacement for these honeybees, so a bee removal or a honey bee removal is needed to relocate the bees to a safer home. Plus, I'm sure you wouldn't want any uninvited guests in your household! Our bee removals are fast and safe.
Your bees must be removed properly. Throughout the years, we have received hundreds of calls from local homeowners experiencing black sludge leakage. This black sludge that customers see is old dead, decayed honey. Again, a bee removal would be needed in this type of situation. Leakages of this sort can harm your house if you leave untreated for too long. Plus, if there active bees in the area, then they can do serious damage that could cost more than a simple bee removal would cost.
Have you ever wanted to save money and spray your bee problem? This isn't good, especially if they have formed a beehive in your home. A colony that has been sprayed will begin to rot and attract birds, rats, and hive beetles. All of this combined has the potential to cost homeowners thousands of dollars more than a simple bee removal or honey bee rescue would cost. In hindsight, a self bee extermination or bee removal might appear easy, especially if you have a bee spray with you. Unfortunately, beekeepers like us don't use these types of commercial bee products because not only do they not do the job, they leave an unwanted mess that costs more than a bee removal itself done by Bee Safe Bee Removal Frisco. We utilize high-quality bee products not found in stores that have to be ordered online and shipped. These products helps us make sure that our bee removals are 100% safe and will 100% do the job.
To avoid giving our customers future problems, our beekeepers skip no corners during bee removals. We first open up the structure being the roof, the sheetrock, or brick. We then remove the beehive and re-seal the structure. Your home is left as we found it, minus the bee infestation after our bee removal. While the bee removal may sound easy, Bee Safe Bee Removal Frisco knows exactly how to treat your home without damaging home material or hurting bees.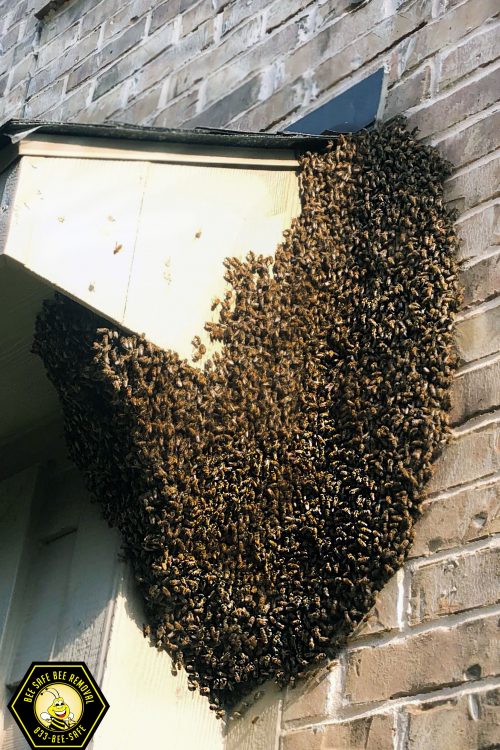 Bee and Wasp Removal Services Offered in Frisco TX.
Having served Frisco and North Texas for over 13 years, we have come across our fair share of flying stinging insects. Our customers often ask us if we deal with insects besides honeybees, and the answer is yes. We have our customers completely covered. Whether it is wasps or honeybees, we can take care of your problem. Simply call us about your issue and an estimate. We can get a team of beekeepers from Bee Safe Bee Removal Frisco to go to your home and do a bee removal!
Below are some of Frisco wasp removal and bee removal services that we offer :
Wasp and Hornet Exterminations
Yellow Jacket Exterminations
Cicada Killer Exterminations
Bee Swarm Removals
Honey Bee Removals
Bee Proofing
killer Bee Removals
Bee Hive Removals
As your bee and wasp removal experts, let us handle wasp control and bee control. We are equipped with the latest and greatest protective equipment. We have the knowledge and tools to safely remove and relocate flying stinging insects in Frisco, TX.