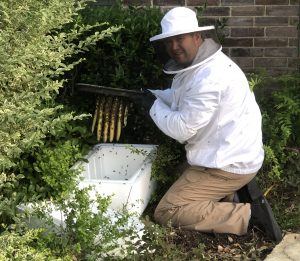 Experienced Bee Removal in Fort Worth
We specialize in the removal of all types of bees and wasps. As beekeepers, we have extensive knowledge on how to safely get rid of bees. All of our bee removal methods are safe and eco-friendly. Unlike a traditional bee exterminator, we try to save bees at every opportunity. We remove them from the property using specialized bee boxes and vacs, and we transfer them to a local apiary.
Our bee hive removal methods are safe, effective and very fast. We can usually remove the bees, and their hive, the very same day you call us!
Same-Day Emergency Bee Removal Service
Although they're generally harmless in nature, bees pose a serious safety risk when their interests conflict with humans. All it takes is one wrong step to put the bees in aggressive defense mode. In just seconds, you or a loved one could be swarmed by bees and stung hundreds of times. These dangers become infinitely more serious if a person is allergic to a bee's sting.
Our eco-friendly bee removal services are typically performed the very same day you call us. We understand the dangers of having a beehive in your backyard or even in your house. We'll come out to your property right away to inspect the bee or wasp problem – and eliminate it – usually just hours after you call us.
Specializing in More Than Just Bee Removal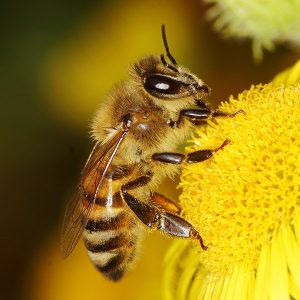 At Bee Safe Bee Removal, we believe in safely removing your bee problem, but we want you to know that removal is not the only way that we can help you. Other areas that we specialize in include:
We have more than two decades of experience in bee and wasp removal, and we can guaranteed that our highly trained team are courteous professionals. Unlike other bee and wasp removal companies, we perform our job through safe, eco-friendly methods.
If you need your bee problem taken care of, call us today and find out why we are the top-rated bee removal service in the Fort Worth area.