Bee Safe Bee Removal has proudly served the great state of Texas for over 14 years. We have performed bee removals in cities like Dallas, Houston, Fort Worth, Austin, and San Antonio. Unlike most pest control companies, Bee Safe Bee Removal was founded by Beekeepers. As such, we do everything in our power to save as many bees as we possibly can, without forgetting about the customer's safety, our number one priority.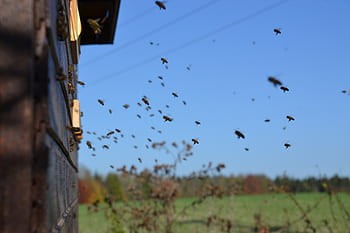 Why call a Bee Removal Company?
Are bees giving you the stinger? Don't risk your health, attempting to remove a beehive. Let bee safe bee removal safely and effectively perform the removal. Often homeowners end up with thousands of dollars' worth of damage due to poor and ineffective hive removal methods.
How is this, you may ask? Well, bees in time will eventually establish a hive in your home. Often pest exterminators will spray the area, killing the bees and leaving behind a colony containing pounds of honey. This beehive will begin to rot within a couple of days, and with time, the hive will start leaking honey.
We receive dozens of calls a year involving homeowners and business owners experiencing leakage in their homes. The homeowners believe that it is a honey bee hive when, in reality, it is a decaying dead hive. If these jobs get appropriately removed from the get-go, we may save our customers hundreds if not thousands of dollars. Not only does the decaying honey attract other rats and pests, but it also seeps through your home.
Bee Safe Bee Removal does not cut any corners. We completely open up and remove the beehive from the structure of your home. We then cover up the opening and offer a warranty that covers you if more bees return.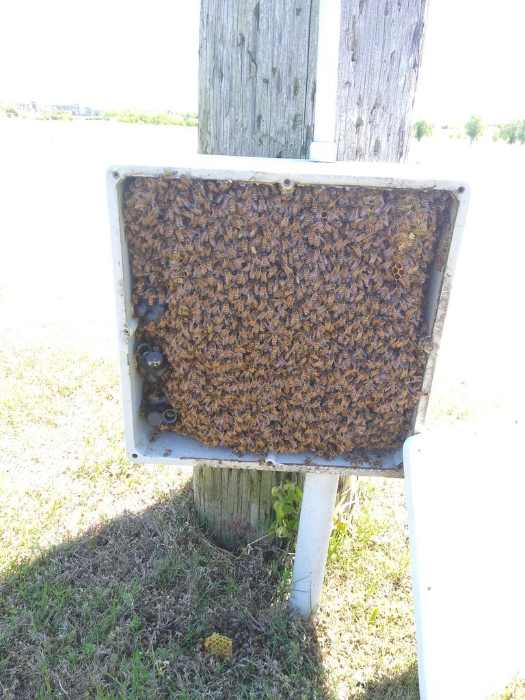 Bee Removal Services offered in Denton TX and the surrounding North Texas area.
Over the years, we have encountered our fair share of flying stinging insects. They may be hard to distinguish, so we make it easy for you. We deal with all forms of flying stinging insects. If you aren't sure, call us, and we can go over and give you an accurate assessment.
If you can safely take a picture of the bee or wasp infestation, another thing that you may do is send us a picture. We have spent hours developing an app that makes it easier and faster to give our clients accurate and prompt quotes.
Often, during the summer pest control and bee removal companies get overrun with customers, and it can be days before a pest control agent can properly quote you for the problem you may have.
We decided to expedite this process by allowing our customers to send us a picture of their issues, and within a matter of minutes, you have an accurate quote for your job. No more waiting around for days to get a quote.
Bee Removal Services that we offer in Denton and North Texas Include:
Bee Removal
Wasp Extermination
Killer Bee Extermination
Cicada Killer Extermination
Bee Proofing
Cities We Serve Around Denton TX