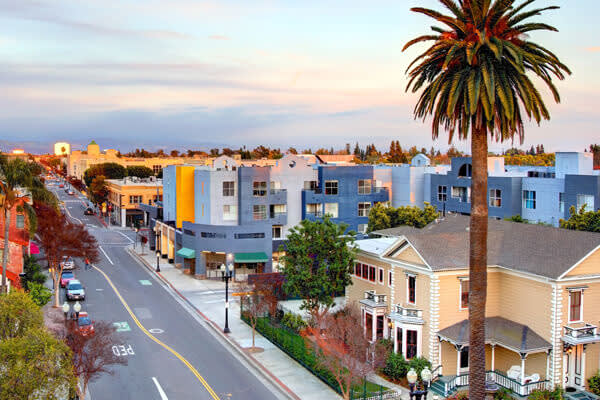 High Quality Bee Removal Service Near Santa Ana
The Bee Removal Specialist Santa Ana is a specialty that we have obtained over many years of removing honeybees from homes and businesses. Our purpose is helping you get rid of any kind of unwelcome stingers, but at the same time, making sure that those fellows are saved by being relocated somewhere else where they can do their natural work without any kind of human interference. That is what the Bee Removal Specialist in Santa Ana, CA is all about.
When we talk about the Santa Ana Bee Removal Specialist, you must know that there are different kinds of bees, but the most common of them all are honey bees for obvious reasons. So, when that is the scenario to deal with, you will look for a Honeybee Removal Santa Ana online. We, the professionals in charge of these procedures, have the ultimate equipment and motivation to relocate the bees, taking care of them, and at the same time, helping you to get rid of them in the most efficient manner on every Santa Ana Honeybee Removal operation.
Eco-Friendly and Professional Beekeepers in Santa Ana
We can help you keep things in balance and do the right thing. First we are going to assess the situation, because performing a Santa Ana live bee removal is the most precise work to do. After locating where the infestation has its epicenter, it is necessary to prepare the area with drop cloths to prevent any kind of honey droppings or any droppings at all.
After that, we will talk to you about the structure of your property that is compromised, because believe it or not, bees can build their hives in the most ridiculous places, and that includes in between your very own walls. That's right. So, always think about contacting us for bee removal services, because we are simply the best there is when the issue is removing honey bees in Santa Ana, CA.
While it might be cheaper to contract an exterminator, our bee removals are the top of the line for a good reason. Our competitive prices take into consideration the entire bee removal from start to finish. We make sure you, the beekeepers, the property, and the bees are safe and secure in our bee removals. Not only are our bee removals lengthy and long, but the result will also look spotless and free of bees! We have various options at different prices to make sure you can pick the right one for you and to assure that the situation will be resolved safely and securely. We always want to be there when you have a bee issue. Plus, there's no better joy knowing you saved the bees where they can continue making honey in a safe location, making the world a better place!
Servicing Wasp Nest Removals and Different Types of Stinging Insects
Wasps and bees are two very different creatures, though they pose the same safety risks. The danger is increased because wasps are more aggressive predators than bees. A single wasp is capable of stinging multiple times, whereas a honeybee will typically die after stinging. At the Bee Removal Specialist, we are also experts in wasp nest removal. Unlike a typical wasp exterminator in Santa Ana that will leave the job undone to where wasps will continue to come back, we have extensive experience handling wasps, including paper wasps, yellow jackets and hornets. This expertise enables our professionals to locate the nest and remove wasps quickly. If you call us, searching for a bee removal near me will be simple and fast. Our knowledgeable professionals specialize in all forms of bee control and wasp control. We have more than two decades of experience handling bees. No job is too big or too small, and we can typically remove the colony the very same day.
Bee Safe Bee Removal Santa Ana Offers Free Bee Removal Estimates
We are a multi-state company. Santa Ana is one of the many service areas in the United States we serve. We serve both residential and business customers throughout Santa Ana and surrounding regions such as Denton, Frisco, Plano, Allen, Highland Village, The Colony, and Wylie!! Call us today to find out more about our local services for bee removal Santa Ana appointments. If you want to find out more about who we are, what we aim for, and how we operate, our homepage features tons of information that will be displayed in our safe live bee removal process! We also have other locations outside that you can look at in case you're located somewhere else or someone you know may have a bee infestation.
---
Cities We Serve Around Santa Ana
Burbank
Downey
El Monte
Glendale
Inglewood
Lancaster
Norwalk
Palmdale
Pasadena
Pomona
Santa Clarita
Torrance
West Covina