Bee Removal and Wasp Control in Allen
Bee & Wasp Removal Allen.
Fascinated by nature and wildlife? Take a look at this short video we have picked for you. Subscribe to our YouTube , Facebook and Instagram pages for more Bee Removal videos, wasp removal videos and yellow jacket removal videos in Allen. We have other videos and pictures of wasps, hornets, yellow jackets, beehives, nests, etc in Allen as well. Check out our new Vlog and Blog.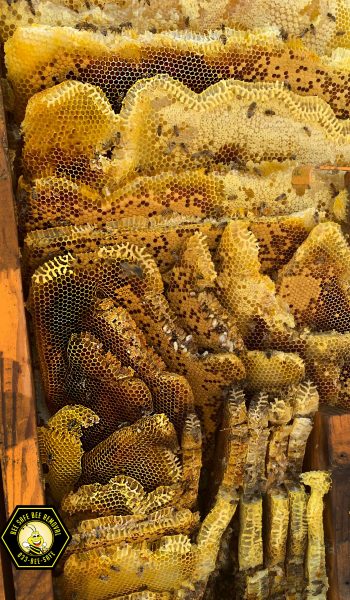 Why you should not kill wasps or try DIY bee removal methods in Allen, Texas
Living or working in Allen, Texas can be a rewarding experience. The weather is still nice enough to crack open a window or plan outdoor activities. However, no matter how much you love Allen, Texas, having bees, wasps and pests buzzing around too close can become a nuisance for anyone. Knowing the best wasp, pest and bee removal methods has become important for all citizens.
So, what is the best way to get rid of bugs, wasps, bees and other pests that decide to invade your peace? Let's start with what may seem like an obvious choice; chemicals and pesticides. This option may seem like an obvious solution at first. However, it is probably the worst as well.
Imagine you are having a bug problem in your nice home in Allen. You might decide to buy some off-the-shelf chemicals to get rid of them. Will that help you get rid of bees, bugs or wasps? No. It is only a temporary and harmful solution. Chemicals harm the environment. They are dangerous to use if you are not trained.
Chemicals can also leave behind dangerous leftovers. Even if you do manage to kill the bees, you are left with a pile of bee carcasses and a foul odor. Many types of bugs species help thousands of types of animal and plant species in pollination. Not to mention, some bugs are endangered and killing them is illegal.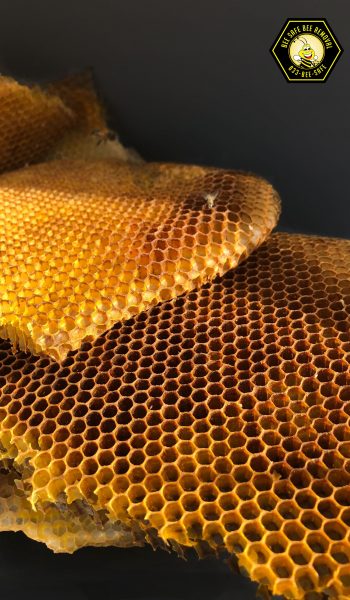 #1 service to relocate bees and kill wasps in Allen.
There are some natural ways to get rid of bees, and kill wasps in Allen. If you do not have a beehive or wasp nest located on your property for example, you can use one of the many natural bee and wasp repellents. Do not rely on store bought, harmful pest control chemicals. This way, you can stay comfortable without harming the environment.
Here are some home-remedy and natural methods to get rid of bees and kill wasps that you can easily try in Allen. They include ingredients like; cucumber peel, peppermint, crushed garlic, cinnamon, white vinegar and organic dish soap. A mixture of these repellents cannot completely kill wasps, bees or hornets.
However, it can prevent bee intrusions on your property. You should always label spray bottles to store the mixture. Always remember to wear protective clothing with long sleeves when you get close to bees or any stinging insects as you try home remedies for bee repelling or killing. It is important to ensure that children and pets stay clear of the infested area.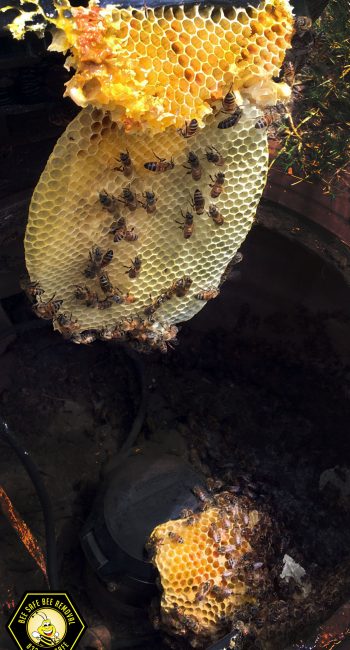 Always call a Bee Removal Company
If you would like to get rid of bugs for good, never call an exterminator. call a reliable and environmentally friendly professional bee removal service like Bee Safe Bee Removal. Bee Safe Bee Removals is based in Dallas and has a huge customer support network in Allen, Texas.
We take pride in our business in Allen and all areas of the DFW Metroplex.
We have experts who are available for same day inspection. Our experts can correctly identify the type of bugs, bees, hornets, wasps or other insects. Bee Safe Bee Removal experts can then help you decide between extermination and live bee removal.
In many cases our experts can safely remove honeybees from your property and relocate them to another home at a local beekeeper where their population can grow naturally and peacefully without disturbing anyone. However, if there are other kinds of insects at your home that have tendencies to be aggressive, our experts can still make the best decision for you and get the job done on the same day.
[sc_fs_multi_faq headline-0="h2″ question-0="How much does it cost to have bees removed." answer-0="The cost of bee removal is dependent on three things, the location of the bees, the size of the beehive, and the height of the removal process Click Here for a table of our prices." image-0="" headline-1="h2″ question-1="Why choose Bee Safe Bee Removal" answer-1="Unlike the majority of pest control professionals, here at bee safe bee removal, we do everything in our power to safely remove your bees. As beekeepers, we believe in saving bees everywhere." image-1=" count="2″ html="true" css_class=""]