Bee & Wasp Removal Allen.
Fascinated by nature and wildlife? Take a look at this short video we have picked for you. Subscribe to our YouTube , Facebook and Instagram pages for more Bee Removal videos, wasp removal videos and yellow jacket removal videos in Allen. We have other videos and pictures of wasps, hornets, yellow jackets, beehives, nests, etc in Allen as well. Check out our new Vlog and Blog.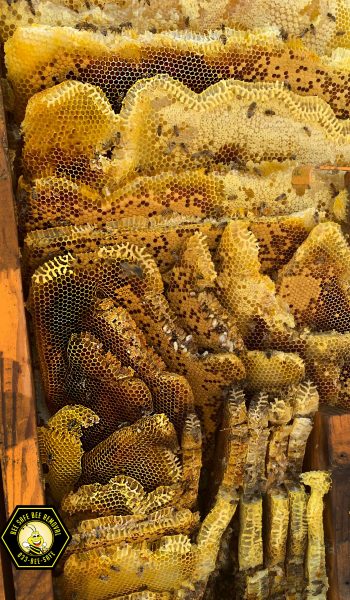 The benefits of having honeybees professionally removed in Addison
Honeybees are crucial to our environment. In Addison, Texas we have had the privilege of working with and removing countless honeybee hives. The number of honeybees in the United States are dropping, making it harder for beekeepers to stay in business and do what they love. Many bee removal professionals exterminate the bees and leave the honey and hive to rot in the walls. Here at Bee Safe Bee Removal, we pride ourselves on getting the job done safely and properly. We work with local small and large beekeeping organizations to rescue and relocate the honeybees.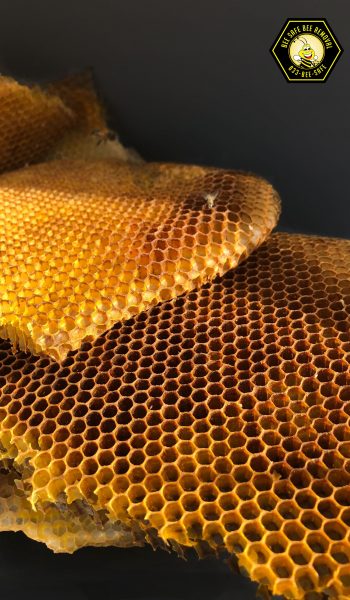 Professional pest exterminating companies who only kill bees will leave a mess of dead bees and rancid honey for the homeowner to deal with later. Last bee season we received a call from a new homeowner who discovered honey running down his walls from a dead beehive that was exterminated. Our professionally trained bee removal team opened up the ceiling and discovered a dark soup of decaying honey, wax, eggs, dead bees and thousands of small hive beetle and wax moth larvae. When a dead unremoved beehive is left in the structure, the dead decaying bee corpses and honey attracts pests including, ants, roaches, birds, rats, mice and other bees. Beehives that are not properly removed, sanitized and sealed up will create bigger problems than just honey dripping out of your ceiling. Bee Extermination is rarely recommended.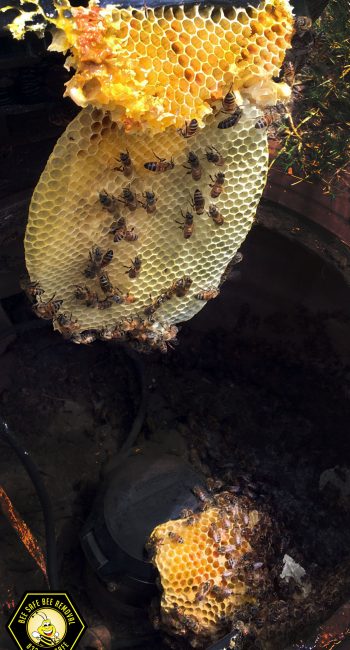 Bee Removal Services and Warranties
Another benefit of calling our bee removal company is our unique bee removal service and warranties offered in the Addison metroplex. Bee Safe Bee Removal offers two different types of bee removal and bee control services. The first type is when a bee swarm or beehive is located on the outside of the structure and repair work is not needed. The bee removal no repair or no construction job comes with a thirty-day warranty. Should bees return to the exact place of the removal within a month, we will return to the site and remove the bees free of charge. The next service is the live bee removal with repair which entails removing all the bees and any honey and hive material. Once the hive Is removed, the hollow cavity will be washed, sanitized, dusted with a bee repellant, packed full of insulation and the structure repaired. A 12-month warranty of the job location is included in this package. All the work under this warranty is completely covered for the next year. If you see any bee activity resurface, Bee Safe will return to resolve the issue no questions asked.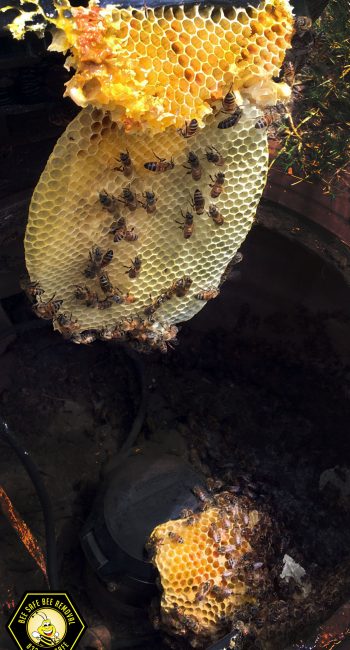 Bee proofing is a unique service that involves inspecting your property for bee activity and sealing any and all vulnerable spots on the structure preventing bees from making your home theirs. We seal off areas in your home that may be viewed as a potential home for bees. This service can be renewed every year for a small amount and it not only guarantees your house but your entire property as well. The bee proofing warranty includes sheds, barns, detached garages and their structures that may be on your property. Bee proofing also covers the landscape on the property including, bushes, trees and other living plant. Lastly, we warranty against honey bees, ground-dwelling yellow jackets, bumble bees, carpenter bees and cicada killers. Older homes are the perfect vessels for bees due to the fact that older homes are not as up to date as modern homes. Addison has a vast amount of homes that were built 20 or more years ago, and a good amount of our customers are from the Addison area. Older homes in Addison lack the proper insulation needed to keep honeybees out. If you have a home that falls under this criteria, don't hesitate to call us to have one of our Addison bee rescue professionals inspect your home for free.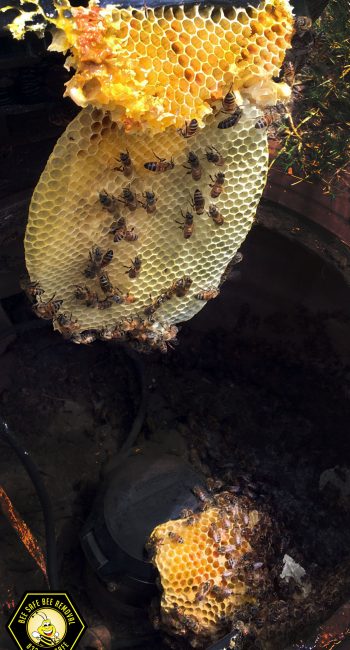 We take great care in rounding up our bees. Our professional bee removal service involves using a bee vac to vacuum the bees with the utmost care. We then relocate most of the beehives to our local apiaries and beekeepers around the Addison area. Bee Safe Bee Removal will donate bees to beekeepers who are interested in getting stared in hobby beekeeping.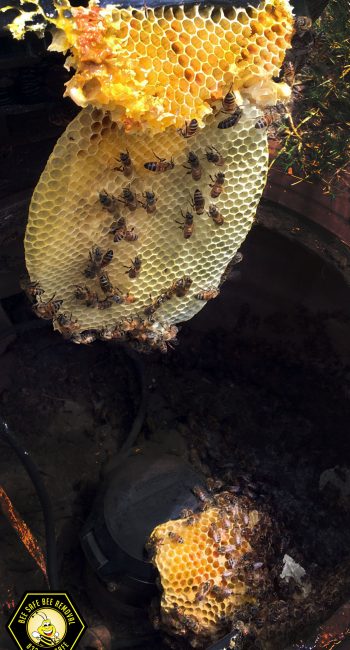 Choosing the right Addison bee removal professional is very important not only for the bees, but also in making sure the job is done correctly. When a hive is not removed properly, the homeowner could be left with a bigger mess to clean after the hive begins to rot and attract pests. Some competitors in Addison do not offer a warranty, but here at Bee Safe Bee Removal we provide excellent customer service. Bee proofing your home also separates us from the rest of the rest of the industry because we ensure your home is sealed off from potential bee infestation. The last thing you want is to wake up in spring only to realize your home has attracted bees. Finally, here at Bee Safe Bee Removal, we do everything possible to be the best bee rescue company in town. We love saving the bees. Having strong connections with apiaries surrounding the Addison area makes relocating our honeybees a breeze. Whether it is safely relocating them to our apiaries or even our local beekeepers, rest easy knowing that we are all about saving bees everywhere. So, keep these things in mind the next time you are looking for a business to help you remove your bees.
---
Cities We Serve Around Addison